Babes in Toyland aka March of the Wooden Soldiers
Try to find the black and white version if you can. The later colorization is blech!
1) MARCH OF THE WOODEN SOLDIERS (1934)
is watched religiously by me every year either at Thanksgiving or Christmas. It is ritual. I know the songs by heart and can often be heard tunelessly humming along with the music and if I'm really in the mood, I'll sing the words too. When it comes to this movie I am incorrigible. Laurel and Hardy, Santa Claus, Little Bo-Peep and Boogeymen - what more could you want?
Check out fellow movie maven,
Caftan Woman's
take on this very same film - what a coincidence!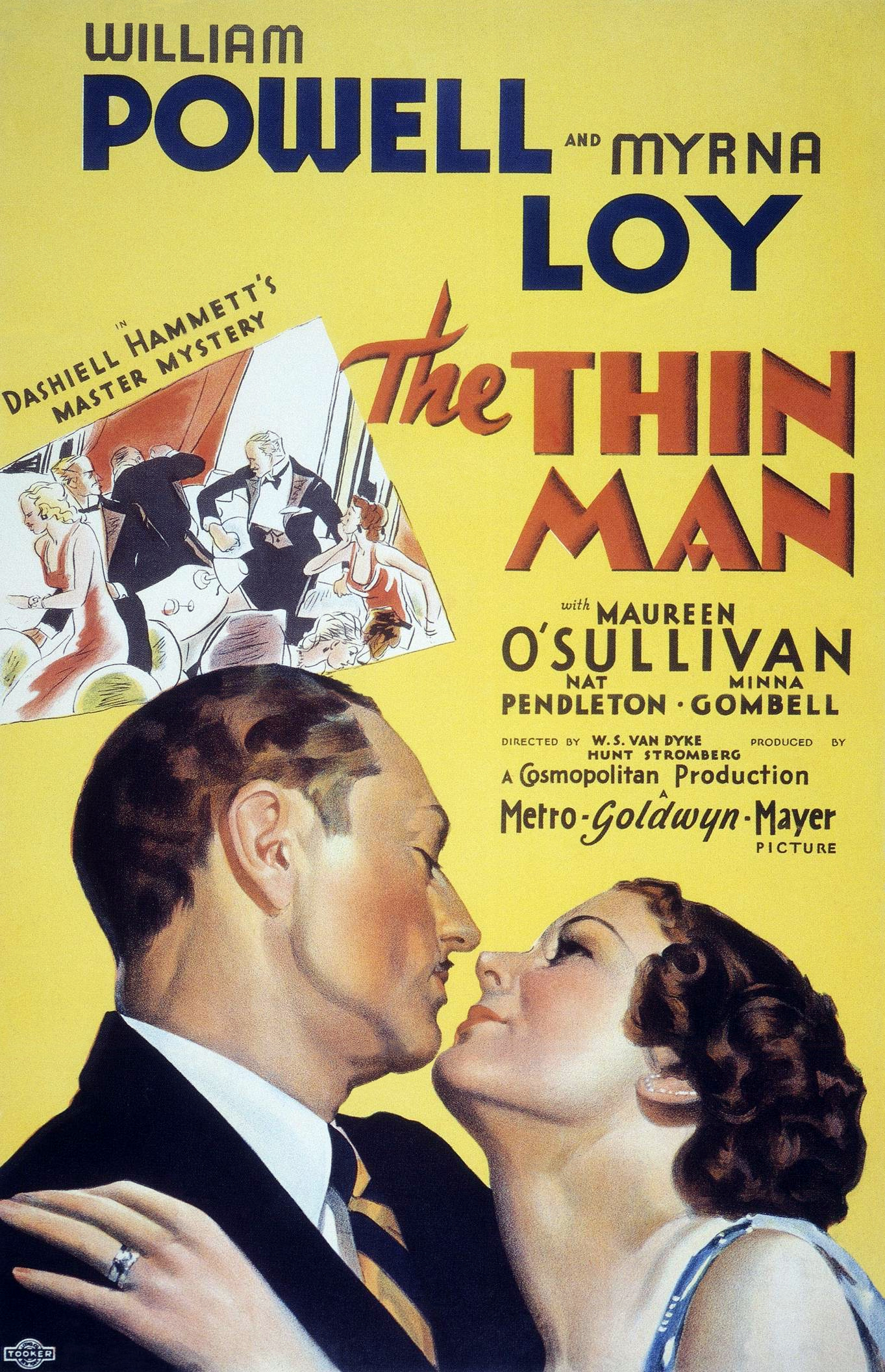 2) THE THIN MAN (1934) Obviously '34 was a good year for Christmas movies. The very suave and sophisticated Nick and Nora Charles solve a murder or two, drink endless martinis and celebrate Christmas with a hotel room full of wise-cracking NY riff-raff. Again I ask, what more could you want? And when was the last time you saw a movie featuring someone named Minna Gombell? I ask you.
3) AMAHL AND THE NIGHT VISITORS (1951) If you can find this early black and white television version, then this is the one to watch. A short opera written for television by Gian Carlo Menotti (who was one of the directors), it remains fixed in my mind and heart as sheer Christmas perfection. The Three Wise Men, following their star, must stop and rest for the night and choose the very humble abode of a desperately poor widow and her young, mischievous son who hops about on a crutch and can't help getting into trouble.

There's no cuteness, it's all just glorious singing to unexpectedly glorious music as well as some dancing villagers and a miracle. If you've never seen this, you're in for a wonderful treat. This production is one of the reasons I am a life-long opera fan.
4) LADY ON A TRAIN (1945) starring Deanna Durbin as a
ditzy
society babe, out from under the watchful eye of her dad, just in from the coast to spend Christmas in NY with her aunt. As her train pulls into Grand Central the deb spots a murder from the window of her compartment and the hunt is on for a killer. (What else is a nice young lady to do in NYC on Christmas eve?)
There is a cast full of character stalwarts from the forties, including Edward Everett Horton, David Bruce, Ralph Bellamy (at his slimy best), Dan Duryea (equally slimy, he just can't help himself), Elizabeth Patterson, Allen Jenkins and George Coulouris, there to prop up Miss Durbin who does a creditable job playing the ditz who drives everyone crazy. I watched this again last night and enjoyed it even more than the first two or three times.
5) THE MAN WHO CAME TO DINNER (1942)
Bette Davis, Monty Woolly and Anne Sheridan star in a loony-toony tale of a famous New York radio personality/curmudgeon who is forced by circumstance - a slip and fall incident - to spend the holidays in the home of a 'normal-seeming' small town midwestern family (with money) whose lives he upsets in a hilarious variety of ways. This is SO much fun as the quips and insults fly by quickly - you gotta' pay attention. Bette Davis plays quietly sweet yet gently acerbic very well.
Read fellow movie maven Dorian's take on
THE MAN WHO CAME TO DINNER
. Hint: She loves it as much as I do.
This is my entry in Tuesday's Overlooked (or Forgotten) Movies, the weekly meme hosted by Todd Mason at his blog,
Sweet Freedom.
So don't forget to check in and catch up on what other overlooked or forgotten films (or other A/V) other bloggers are talking about today.